Mouse Wheelie Mod 1.17/1.16.5 is a small client-side mod to enable various mouse wheel related actions. It allows you to scroll items and to scroll through some tabs and GUI pages, features item scrolling and inventory sorting.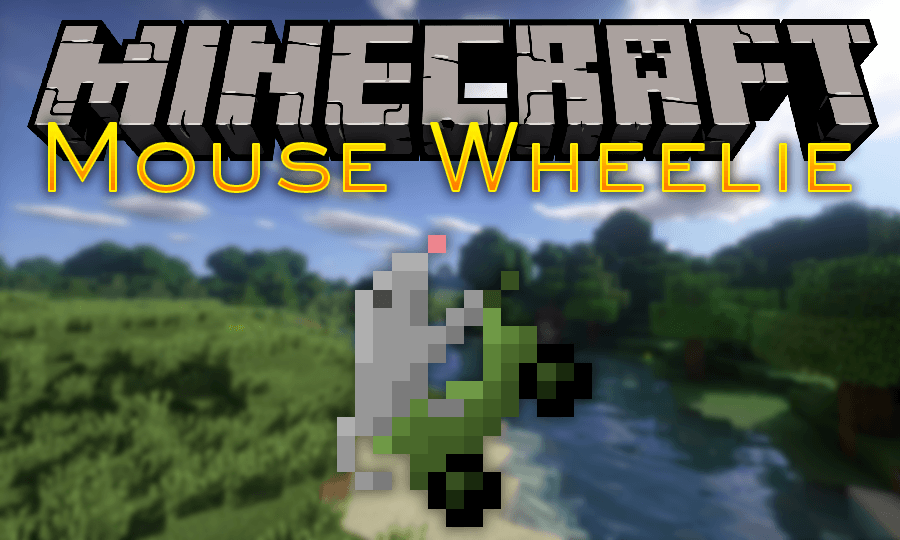 Current features:
When hovering over items you can scroll up and down to send single items up and down.

When holding shift alongside you may send whole stacks of items.
When holding control alongside you can move all stacks of the same type of item.
When you're in scrollable inventories you might want to press alt to prevent scrolling items.

When you're sending items via shift + right-click you can now hold both buttons to send all stacks you're hovering over
When you're in the creative inventory and hover over the tab icons you can scroll through all the creative tabs and pages.
In your favorite recipe books, you can:

hover over the recipe grid to scroll through the pages.
hover over the recipe group tabs to scroll through them.

Sort inventories by clicking with your mouse wheel (you can also define an own keybinding)

sorts by alphabet
hold shift while clicking to sort by quantity
hold control while clicking to sort by raw id (will most likely group by mods and similar items)

Press the swap key in any inventory to swap with the offhand
Screenshots: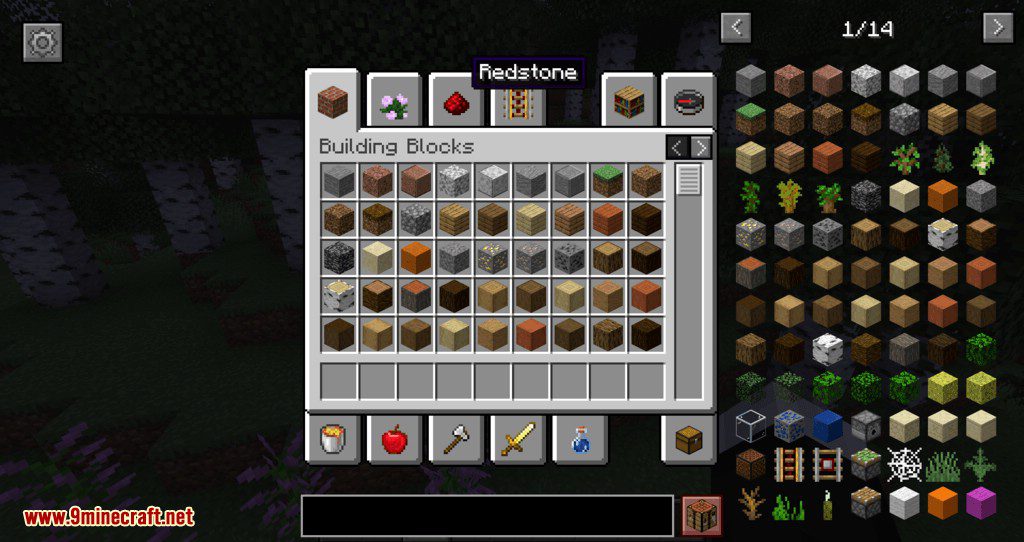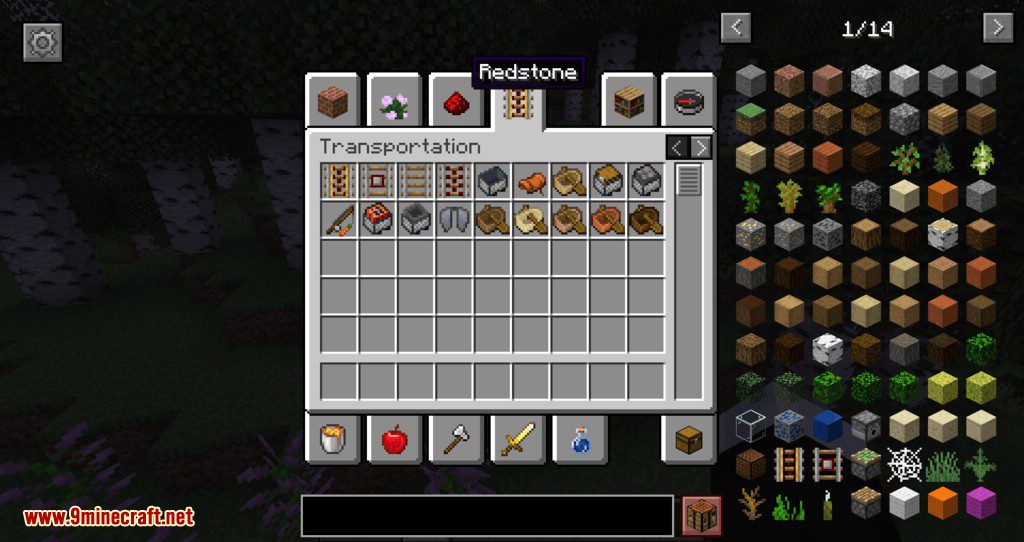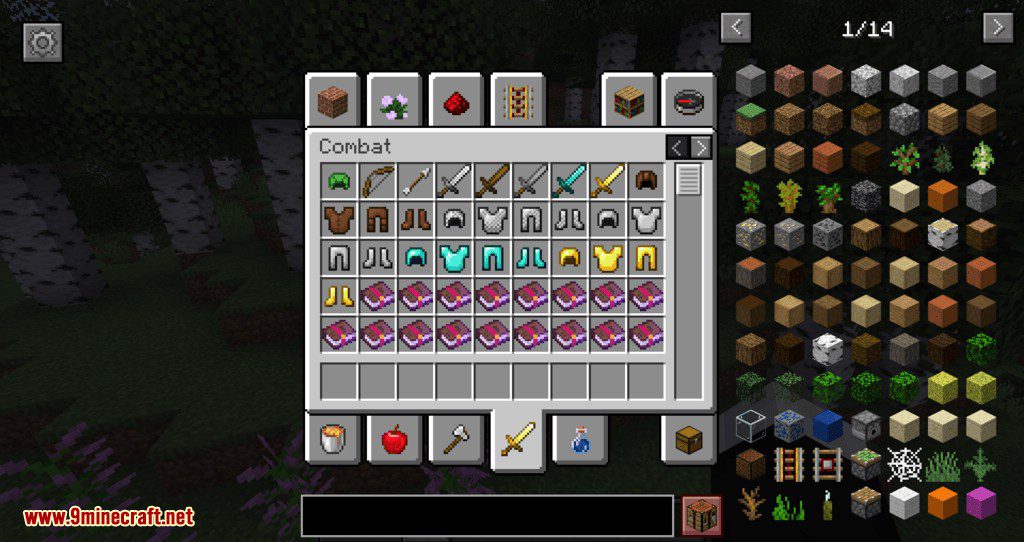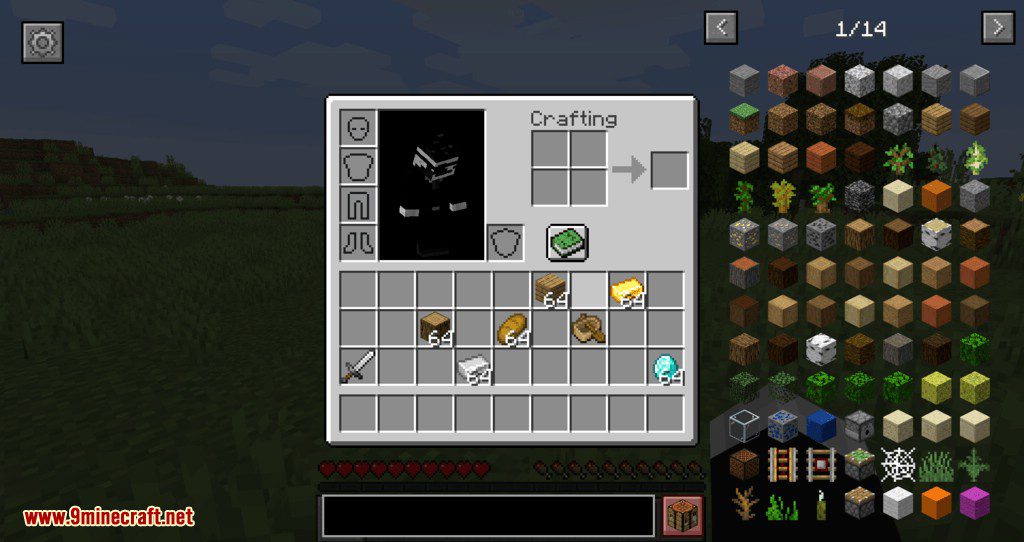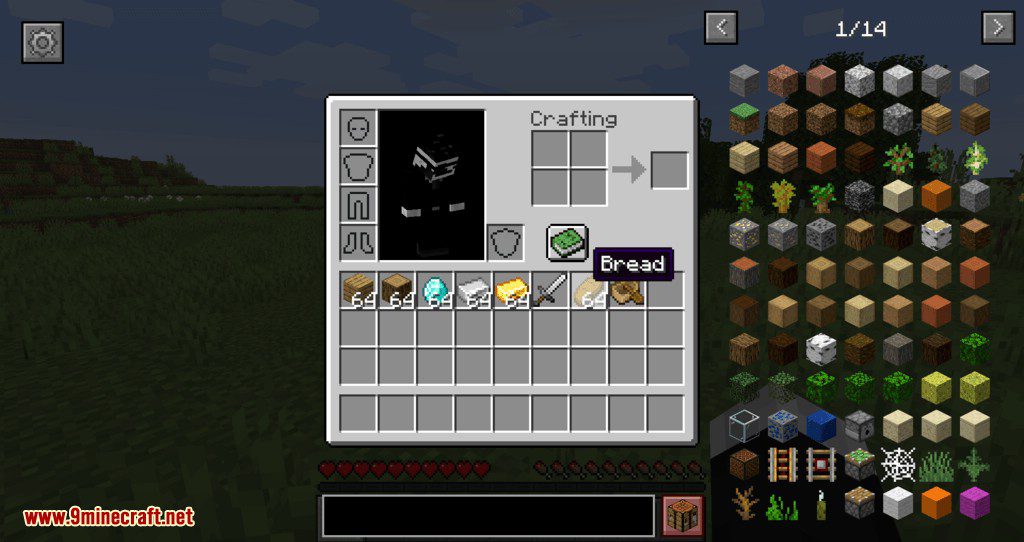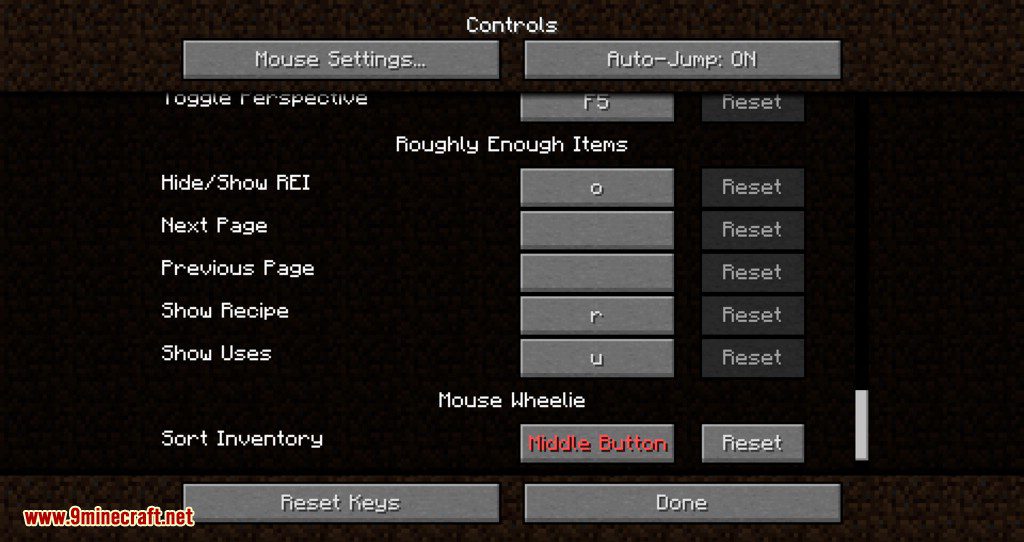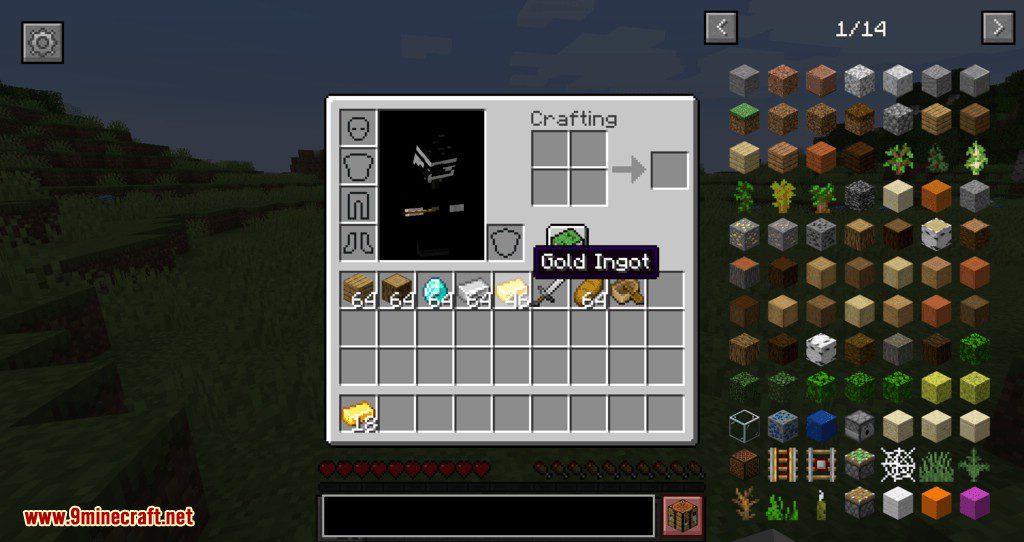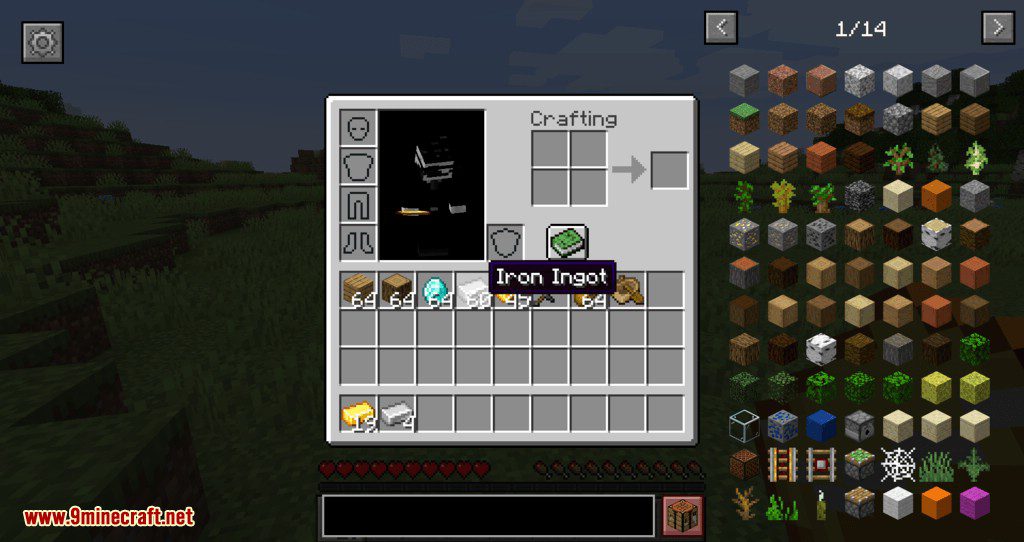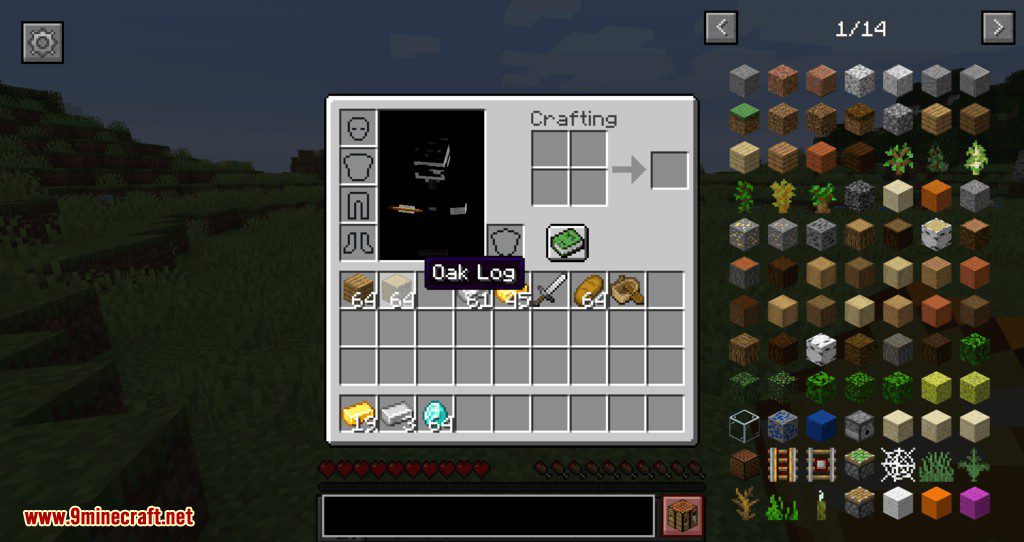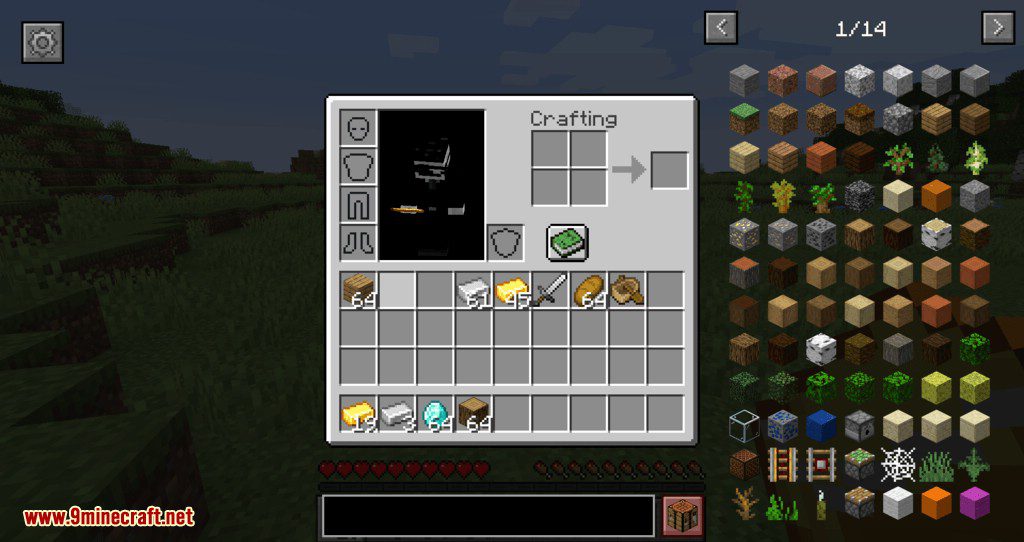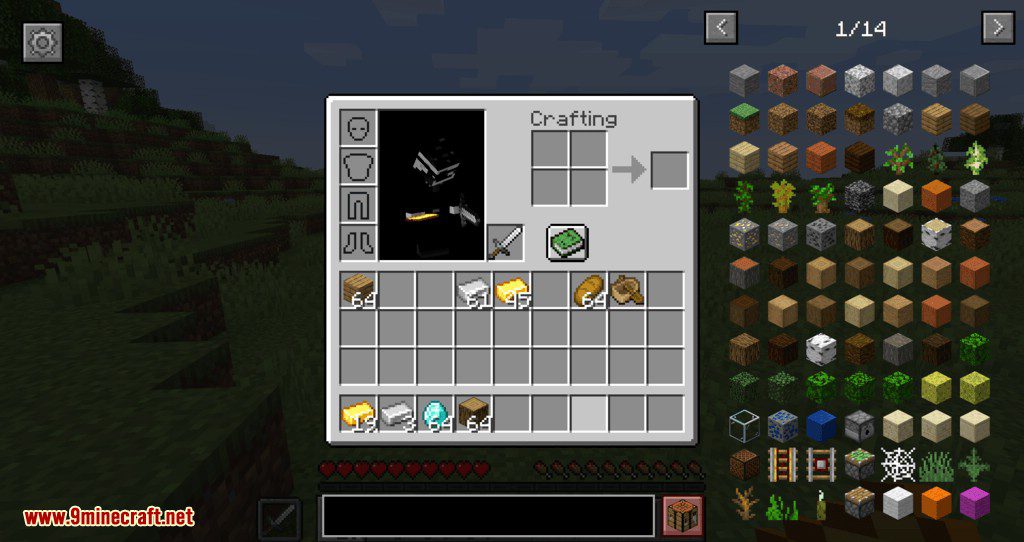 Requires:
Fabric Modloader

Fabric API
How to install:
Download and Install Minecraft Launcher Vanilla
Download and Install Fabric Installer for Vanilla Launcher
Run recently downloaded .jar file, choose the version you want and press "Install."
Run Minecraft, select the profile with Fabric installed and press Play
Press Start on Desktop
Choose Run
Type %appdata% onto Run and press Enter.
Goes into Roaming/.minecraft/mods
Put the jar. Files onto the mod folder and run Minecraft.
Mouse Wheelie Mod 1.17/1.16.5 Download Links:
For Minecraft 1.14.2
Fabric version: Download from Server 1 – Download from Server 2
For Minecraft 1.14.3
Fabric version: Download from Server 1 – Download from Server 2
For Minecraft 1.14.4
Fabric version: Download from Server 1 – Download from Server 2
For Minecraft 1.15.1
Fabric version: Download from Server 1 – Download from Server 2
For Minecraft 1.15.2
Fabric version: Download from Server 1 – Download from Server 2
For Minecraft 1.16.1
Fabric version: Download from Server 1 – Download from Server 2
For Minecraft 1.16.2
Fabric version: Download from Server 1 – Download from Server 2
For Minecraft 1.16.3
Fabric version: Download from Server 1 – Download from Server 2
For Minecraft 1.16.4
Fabric version: Download from Server 1 – Download from Server 2
For Minecraft 1.16.5
Fabric version: Download from Server 1 – Download from Server 2
For Minecraft 1.17
Fabric version: Download from Server 1 – Download from Server 2