Sanity: Descent into Madness Mod (1.20.1, 1.19.4) – Deteriorating Player Mental Health
Sanity: Descent into Madness Mod (1.20.1, 1.19.4)  introduces a very interesting mechanic into your game – sanity, a reflection of your in-game character's mental well-being. Just like keeping an eye on your health and hunger bars, maintaining a high level of sanity is vital for survival. Ignoring your character's sanity can lead to dire consequences, including death.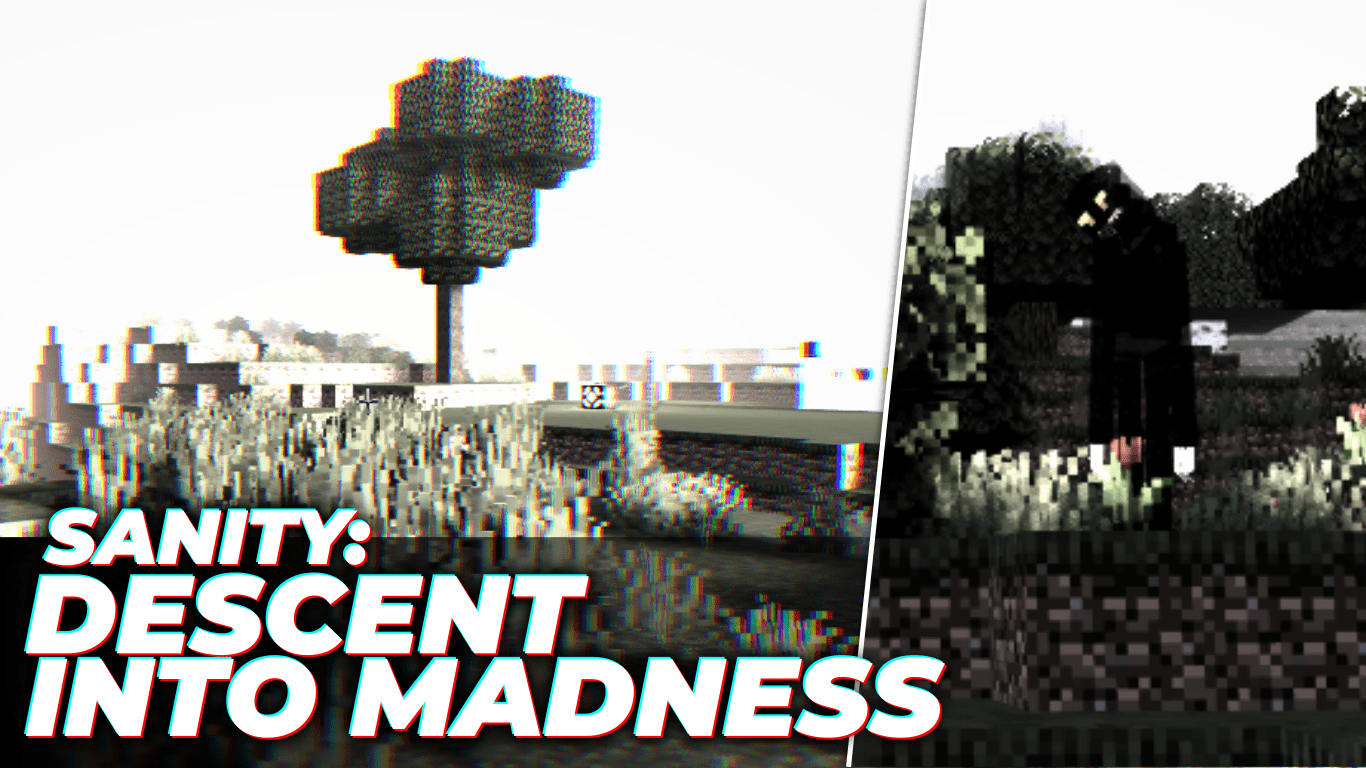 Features:
A list of things that will reduce your sanity:
Being hungry
Consuming unhealthy food
Getting wet
Being near insane players
Getting hurt
Staying in the dark
Being around monsters
Having your movement restrained
Listening to unsettling melodies
Breaking infested blocks
Trampling farmlands
Hurting animals
Letting your pet pass away
Teleporting between dimensions
Getting struck by lightning
Provoking an enderman
Indulging in these activities will reduce your sanity over time. Alongside you will notice the colour fading away from your world. The images below show the gradual decrease in colour.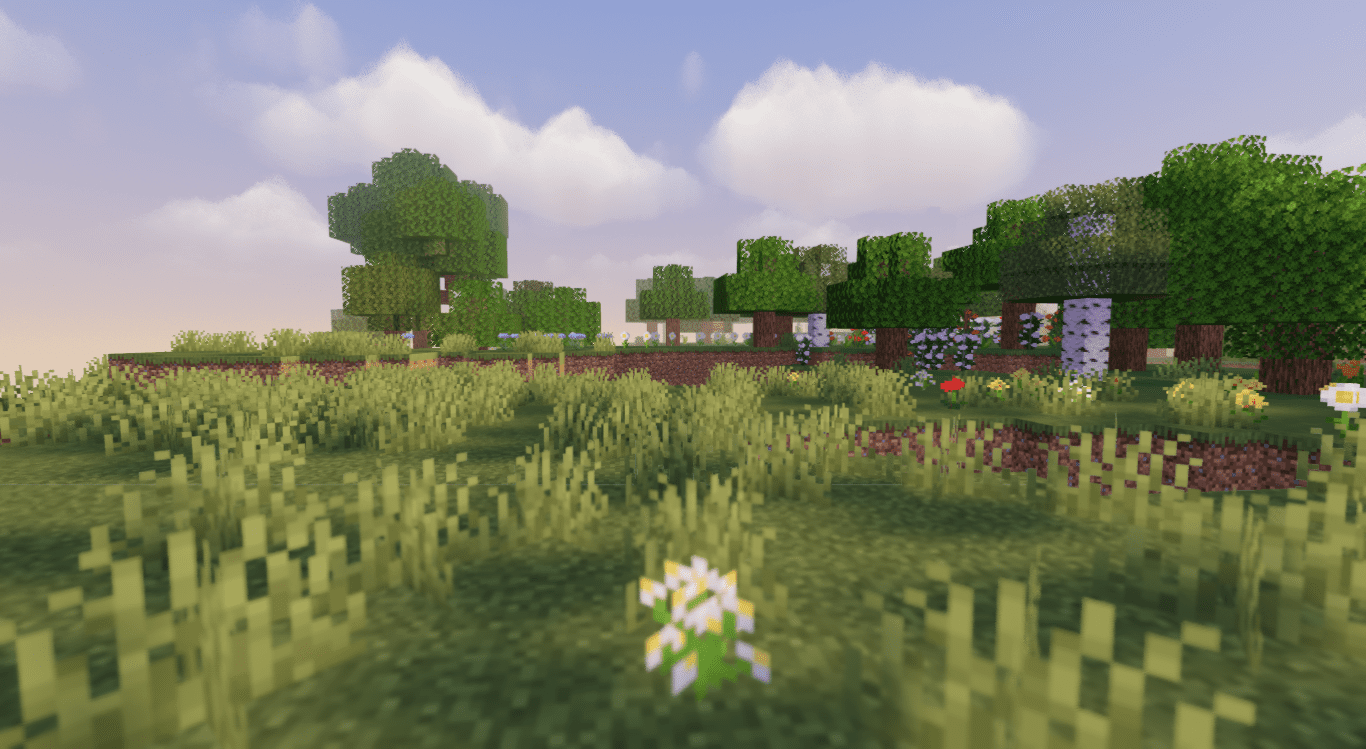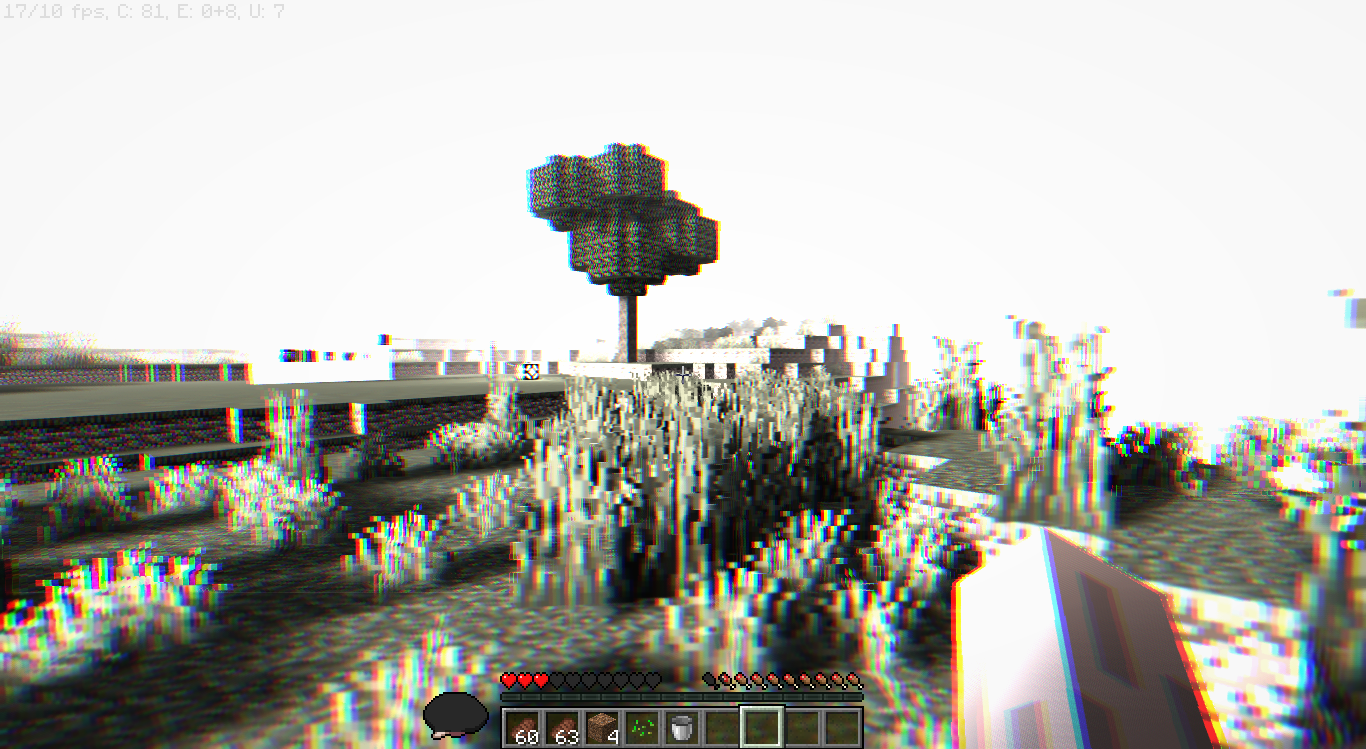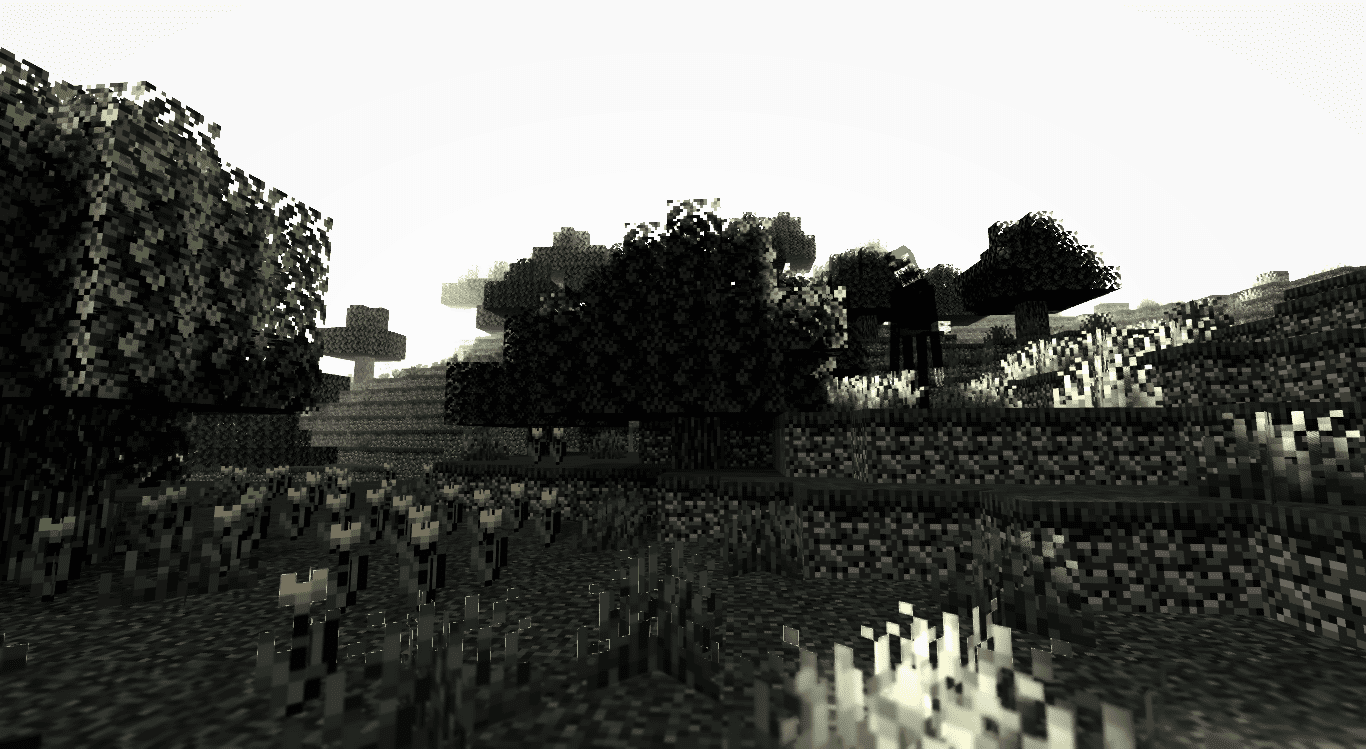 The climax of this mod's unique features lies in the concept of hallucinations. As your character's sanity deteriorates further, the creations of your own mind – hallucinations – become increasingly real. These manifestations of your character's fears and anxieties start to attack you, blurring the lines between reality and imagination.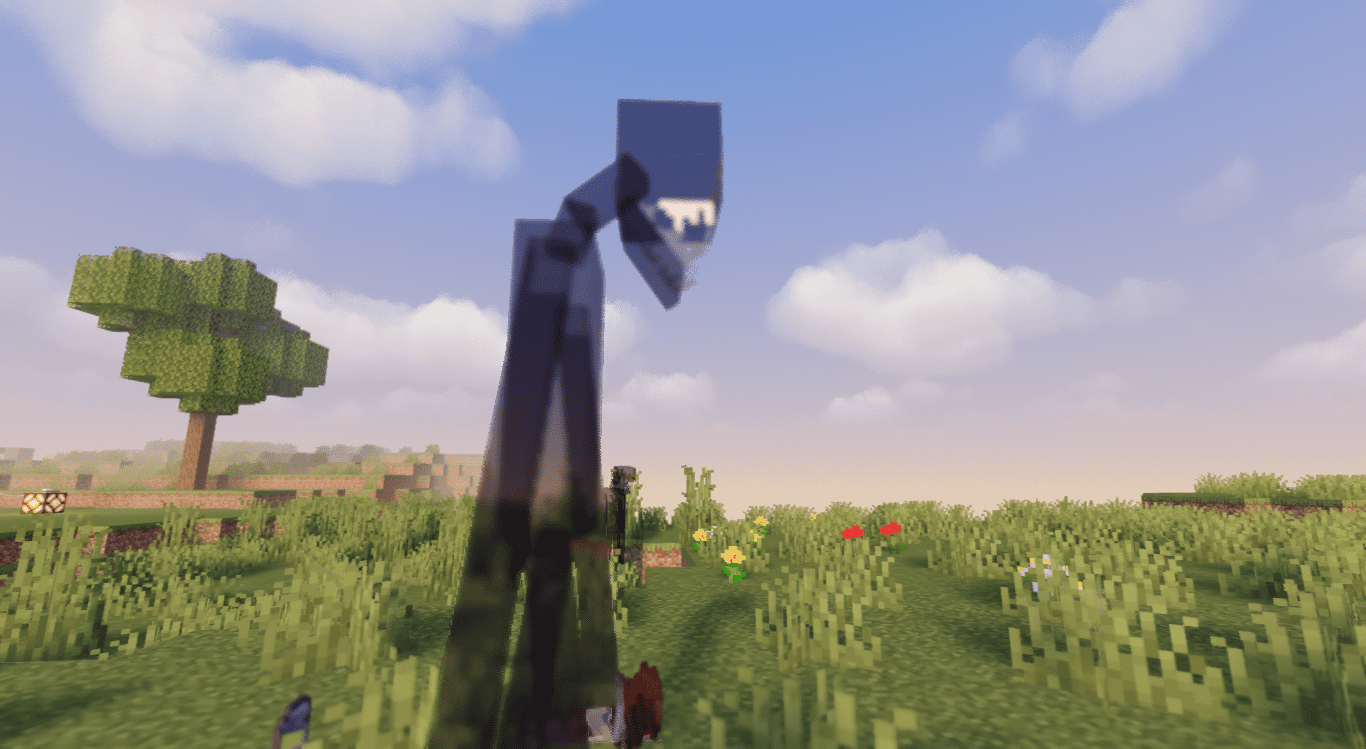 Furthermore, certain mobs in the game world react in accordance with your character's unstable mental condition. This means your encounters and interactions with various creatures will change based on your sanity level, adding an unpredictable twist to your gameplay.
But don't you worry. There are certain ways in which you can keep your in-game character sane. Indulging yourself in the following activities will keep you mentally stable:
Staying fed
Enjoying a company of your pet or sane player
Listening to calming melodies
Walking on dirt paths and carpets
Being near campfires
Sleeping
Fishing
Spawning chickens from eggs
Wearing a garland
Earning advancements
Breeding and shearing animals
Trading with villagers
Eating healthy food
Potting flowers
Among these, wearing a garland is the easiest choice you have. You just need to pluck eight small flowers from your sorrounding and place them in a 3×3 crafting grid with the central slot empty. Wearing this garland will slow down your spiral into insanity.
One of the most commendable aspects of the Sanity Management Mod is its high level of configurability. Tailor the mod's effects to your gaming preferences, adjusting parameters to suit your playstyle. Whether you prefer a more intense mental challenge or a gentler experience, this mod offers the flexibility to meet your desires.
Requires:
Minecraft Forge

GeckoLib
How to install:
How To Download & Install Mods with Minecraft Forge
How To Download & Install Fabric Mods
How To Download & Install The Quilt Loader
Don't miss out today's latest Minecraft Mods
Sanity: Descent into Madness Mod (1.20.1, 1.19.4) Download Links
For Minecraft 1.18.2
Forge version: Download from Server 1 – Download from Server 2
For Minecraft 1.19.2
Forge version: Download from Server 1 – Download from Server 2
For Minecraft 1.19.4
Forge version: Download from Server 1 – Download from Server 2
For Minecraft 1.20.1
Forge version: Download from Server 1 – Download from Server 2
About Author